ORCHID.EVENTS IS THE ONLY OFFICIAL HOUSING PROVIDER FOR THE 2020 WHCE
ALERT! IMPORTANT NOTICE
Sham housing companies are approaching WHCE attendees and exhibitors with fraudulent offerings of hotel rooms at significant discounts. Lured by highly attractive rates, exhibitors and attendees fall prey to these imposters losing significant deposits, discovering hidden costs, up front charges or being bait and switched to hotel rooms they never booked.
Of course, these companies are in no way affiliated with WHCE or the official hotels in Salt Lake City, Utah. They troll the internet and association Web sites looking for trade shows events and then gain access to email addresses for direct contact or draw attendees to their Web sites posing as your association's sanctioned housing provider. Do not give them your credit card information.
Orchid Event Solutions is the ONLY official housing company for this event and will not contact you directly to make a reservation.  Booking through WHCE's official housing provider, Orchid Event Solutions ensures you will be working with a reputable company, that your credit card information is secure, and that you will benefit from all services provided to attendees at the official hotels.
If you are contacted by anyone asking if you need a room reservation for the 2020 WHCE, or if they represent themselves as the "WHCE housing provider," please get as much information as you can, then contact Orchid Event Solutions at help@orchideventsolutions.com or call toll-free 1-877-505-0676.
Please support the WHCE by booking your hotel with our contracted hotel partners.
Marriott Downtown at City Creek
Hilton Salt Lake City
Radisson Hotel
Look for the official WHCE Partner logo.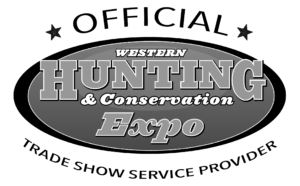 Reserve by Phone
Toll-free (US): 877-505-0676
International: +1-801-505-4614
---
Why Stay at a WHCE Hotel?
WHCE has secured room blocks for attendees and exhibitors at a variety of hotels to meet all tastes and budgets. These participating hotels are providing discounted rates to you based on a guaranteed percentage of attendees staying in these official conference hotels.
When you book your room with Orchid.Events you will receive the following benefits:
Immediate email acknowledgment of your hotel assignment;
Peace of mind that you have a reservation at an "official" 2020 WHCE hotel at the discounted rate
Protection in the event the hotel has oversold guest rooms
And more.
When rooms are NOT booked within our official hotel block and/or you do not use Orchid.Events:
WHCE is exposed to penalties for not fulfilling our room block commitments, by avoiding hotel penalties WHCE is able to keep conference costs down
WHCE risks our ability to rebook preferred hotels and receive discounted rates
WHCE risks losing qualification for the amount of space needed at the convention center
WHCE is unable to assist in the event a reservation can't be located in the hotel's system
WHCE is unable to help protect reservations in the event the hotel "oversells" its room inventory
Please support WHCE by staying at the official hotels. We are confident you will find the increased networking opportunities, quality hotel services, and amenities to be well worth it.