---
Apply for 200 Utah Hunting Permits – just $5 each application.
These are additional Utah tags separate from the Utah Big Game drawing.
You must apply before Sunday, February 14, 2021 at 4pm Mountain Time.
In-person validation WILL NOT BE REQUIRED for the 2021 Expo only!
All applications are final – no refunds.
---
When you apply for the 200 Utah Big Game Tags you are contributing to Wildlife Conservation in Utah!
Applying for the Expo's 200 Utah tags is easy. There are no bonus points and no waiting period for these limited entry permits. If you have questions or need help applying, please email chris@huntexpo.com or call (801) 971-1310.

Additional Information
The Western Hunting & Conservation Expo combines the best of wildlife conservation and hunting expositions in a joint national convention between two major North American wildlife conservation organizations – the Mule Deer Foundation (MDF) and Sportsmen for Fish & Wildlife (SFW).
200 Utah premium, limited entry, and once-in-a-lifetime hunting permits are available to any and all sportsmen (not on revocation) through a public drawing for $5 per hunt unit application fee. No person may apply on behalf of another.
You can apply for all available permits at the Hunting Expo. Your bonus points and waiting period are not affected if you draw out for a limited entry permit. If you draw out for a once-in-a-lifetime permit, you will get the waiting period for that species in the Utah Big Game Draw. However, you will not earn bonus points when applying for these permits.
Any person may apply for any or all available permits at the Hunting Expo regardless of what permits he/she may have drawn in previous Utah public draws (unless the person is on revocation).
You must have a valid hunting or combination license when applying for the permits.
If you draw one of these great permits, you may still apply in the traditional Utah Big Game drawing that usually opens in early February. If you draw a Utah Big Game permit in the traditional draw for the same species, then you may only accept one of the two permits – it's your choice.
The Expo permits drawing is conducted within 14 days of the close of the Expo. Successful applicant's names and the permits they have drawn in the Expo drawing will be posted online at www.HuntExpo.com.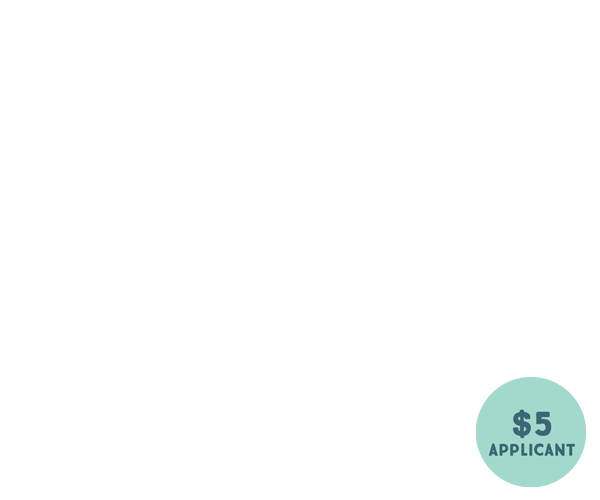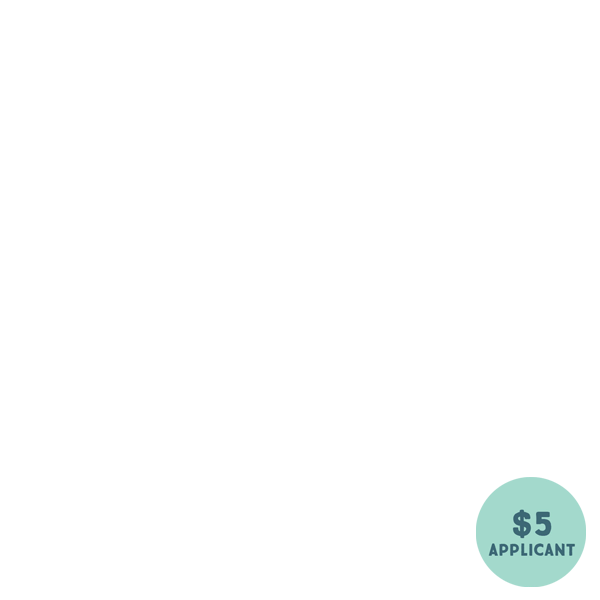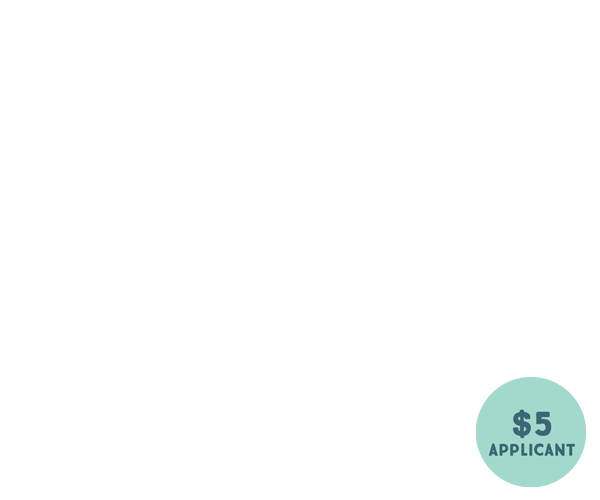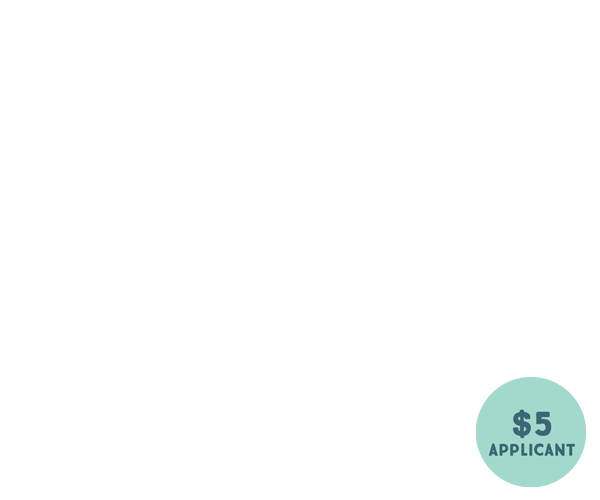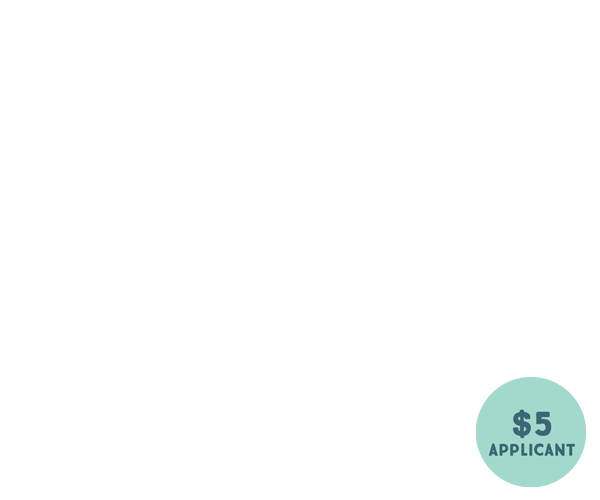 All Hunt Units are available equally to resident and non-residents of Utah.
Buck Deer
Hunt Type
Weapon Type
Hunt Location
Hunt Dates
Permits Avail.
1 - Limited Entry
Any Weapon
Book Cliffs, North
Oct. 23 - Oct. 31, 2021
9
2 - Limited Entry
Any Weapon
Book Cliffs, South
Oct. 23 - Oct. 31, 2021
4
3 - Limited Entry
Archery
Book Cliffs
Aug. 21 - Sep. 17, 2021
4
4 - Limited Entry
Muzzleloader
Book Cliffs
Sep. 29 - Oct. 07, 2021
4
5 - Limited Entry
Any Weapon
Fillmore, Oak Creek LE
Oct. 23 - Oct. 31, 2021
1
6 - Limited Entry
Archery
Fillmore, Oak Creek LE
Aug. 21 - Sep. 17, 2021
1
7 - Limited Entry
Muzzleloader
Fillmore, Oak Creek LE
Sep. 29 - Oct. 07, 2021
1
8 - Premium Limited Entry
Premium Any Weapon
Henry Mtns
Oct. 23 - Oct. 31, 2021
1
9 - Premium Limited Entry
Premium Any Weapon
Paunsaugunt
Oct. 23 - Oct. 31, 2021
3
10 - Premium Limited Entry
Premium Archery
Paunsaugunt
Aug. 21 - Sep. 17, 2021
2
11 - Premium Limited Entry
Premium Muzzleloader
Paunsaugunt
Sep. 29 - Oct. 07, 2021
1
12 - Limited Entry
Management Buck, Any Weapon
Paunsaugunt
Nov. 01 - Nov. 05, 2021
1
13 - Limited Entry
Late-season Muzzleloader
Pine Valley
Nov. 03 - Nov. 11, 2021
1
14 - Limited Entry
Any Weapon
San Juan, Elk Ridge
Oct. 23 - Oct. 31, 2021
1
15 - Limited Entry
Muzzleloader
San Juan, Elk Ridge
Sep. 29 - Oct. 07, 2021
1
16 - Limited Entry
Any Weapon
South Slope, Diamond Mtn
Oct. 23 - Oct. 31, 2021
1
17 - Limited Entry
Muzzleloader
South Slope, Diamond Mtn
Sep. 29 - Oct. 07, 2021
1
18 - Limited Entry
Late-season Muzzleloader
Wasatch, West
Nov. 03 - Nov. 11, 2021
1
19 - Limited Entry
Any Weapon
West Desert, Vernon
Oct. 23 - Oct. 31, 2021
5
20 - Limited Entry
Archery
West Desert, Vernon
Aug. 21 - Sep. 17, 2021
2
21 - Limited Entry
Muzzleloader
West Desert, Vernon
Sep. 29 - Oct. 07, 2021
2
Bull Elk
Hunt Type
Weapon Type
Hunt Location
Hunt Dates
Permits Avail.
22 - Limited Entry
Any Weapon (early)
Book Cliffs, Bitter Creek/South
Sep. 18 - Sep. 26, 2021
2
23 - Limited Entry
Any Weapon (late)
Book Cliffs, Bitter Creek/South
Nov. 13 - Nov. 21, 2021
1
24 - Limited Entry
Archery
Book Cliffs, Bitter Creek/South
Aug. 21 - Sep. 17, 2021
1
25 - Limited Entry
Muzzleloader
Book Cliffs, Bitter Creek/South
Sep. 27 - Oct. 08, 2021
1
26 - Limited Entry
Any Weapon
Book Cliffs, Little Creek Roadless
Sep. 18 - Sep. 26, 2021
1
27 - Limited Entry
Any Weapon (early)
Cache, Meadowville
Sep. 18 - Sep. 26, 2021
1
28 - Limited Entry
Any Weapon (early)
Cache, South
Sep. 18 - Sep. 26, 2021
1
29 - Limited Entry
Any Weapon (late)
Cache, South
Nov. 13 - Nov. 21, 2021
1
30 - Limited Entry
Archery
Cache, South
Aug. 21 - Sep. 17, 2021
1
31 - Limited Entry
Muzzleloader
Cache, South
Sep. 27 - Oct. 08, 2021
1
32 - Limited Entry
Any Weapon (early)
Central Mtns, Manti
Sep. 18 - Sep. 26, 2021
8
33 - Limited Entry
Any Weapon (late)
Central Mtns, Manti
Nov. 13 - Nov. 21, 2021
4
34 - Limited Entry
Archery
Central Mtns, Manti
Aug. 21 - Sep. 17, 2021
6
35 - Limited Entry
Muzzleloader
Central Mtns, Manti
Sep. 27 - Oct. 08, 2021
3
36 - Limited Entry
Archery
Central Mtns, Nebo
Aug. 21 - Sep. 17, 2021
1
37 - Limited Entry
Any Weapon (early)
Central Mtns, Nebo
Sep. 18 - Sep. 26, 2021
1
38 - Limited Entry
Any Weapon (late)
Fillmore, Pahvant
Nov. 13 - Nov. 21, 2021
1
39 - Limited Entry
Any Weapon (early)
La Sal, La Sal Mtns
Sep. 18 - Sep. 26, 2021
2
40 - Limited Entry
Any Weapon (late)
La Sal, La Sal Mtns
Nov. 13 - Nov. 21, 2021
1
41 - Limited Entry
Archery
La Sal, La Sal Mtns
Aug. 21 - Sep. 17, 2021
1
42 - Limited Entry
Any Weapon (early)
Mt Dutton
Sep. 18 - Sep. 26, 2021
1
43 - Limited Entry
Any Weapon (late)
Mt Dutton
Nov. 13 - Nov. 21, 2021
1
44 - Limited Entry
Archery
Mt Dutton
Aug. 21 - Sep. 17, 2021
1
45 - Limited Entry
Any Weapon (early)
Panguitch Lake
Sep. 18 - Sep. 26, 2021
1
46 - Limited Entry
Any Weapon (late)
Panguitch Lake
Nov. 13 - Nov. 21, 2021
1
47 - Limited Entry
Archery
Panguitch Lake
Aug. 21 - Sep. 17, 2021
1
48 - Limited Entry
Any Weapon (early)
Paunsaugunt
Sep. 18 - Sep. 26, 2021
1
49 - Limited Entry
Any Weapon (early)
Plateau, Boulder
Sep. 18 - Sep. 26, 2021
1
50 - Limited Entry
Archery
Plateau, Boulder
Aug. 21 - Sep. 17, 2021
1
51 - Limited Entry
Any Weapon (early)
Plateau, Fishlake/Thousand Lakes
Sep. 18 - Sep. 26, 2021
3
52 - Limited Entry
Any Weapon (late)
Plateau, Fishlake/Thousand Lakes
Nov. 13 - Nov. 21, 2021
1
53 - Limited Entry
Archery
Plateau, Fishlake/Thousand Lakes
Aug. 21 - Sep. 17, 2021
2
54 - Limited Entry
Muzzleloader
Plateau, Fishlake/Thousand Lakes
Sep. 27 - Oct. 08, 2021
1
55 - Limited Entry
Any Weapon (early)
San Juan Bull Elk
Sep. 18 - Sep. 26, 2021
1
56 - Limited Entry
Archery
San Juan Bull Elk
Aug. 21 - Sep. 17, 2021
1
57 - Limited Entry
Any Weapon (early)
Southwest Desert, South
Sep. 18 - Sep. 26, 2021
2
58 - Limited Entry
Any Weapon (late)
Southwest Desert, South
Nov. 13 - Nov. 21, 2021
2
59 - Limited Entry
Archery
Southwest Desert, South
Aug. 21 - Sep. 17, 2021
1
60 - Limited Entry
Muzzleloader
Southwest Desert, South
Sep. 27 - Oct. 08, 2021
1
61 - Limited Entry
Any Weapon (early)
South Slope, Diamond Mtn
Sep. 18 - Sep. 26, 2021
1
62 - Limited Entry
Any Weapon (early)
Wasatch Mtns
Sep. 18 - Sep. 26, 2021
8
63 - Limited Entry
Any Weapon (late)
Wasatch Mtns
Nov. 13 - Nov. 21, 2021
4
64 - Limited Entry
Any Weapon (mid)
Wasatch Mtns
Oct. 09 - Oct. 21, 2021
3
65 - Limited Entry
Archery
Wasatch Mtns
Aug. 21 - Sep. 17, 2021
6
66 - Limited Entry
Muzzleloader
Wasatch Mtns
Sep. 27 - Oct. 08, 2021
5
67 - Limited Entry
Multi-Season
Wasatch Mtns
All Limited Entry Seasons.
1
Antlerless Elk
Hunt Type
Weapon Type
Hunt Location
Hunt Dates
Permits Avail.
68 - General Season
Any Open Season and Unit Within Boundary
Central Mtns, Manti
Season dates approved April 2021.
3
69 - General Season
Any Open Season and Unit Within Boundary
Central Mtns, Nebo
Season dates approved April 2021.
1
70 - General Season
Any Open Season and Unit Within Boundary
Plateau, Fishlake/Thousand Lakes
Season dates approved April 2021.
1
Pronghorn
Hunt Type
Weapon Type
Hunt Location
Hunt Dates
Permits Avail.
71 - Limited Entry
Any Weapon
Book Cliffs, South
Sep. 18 - Sep. 26, 2021
1
72 - Limited Entry
Any Weapon
Cache/Morgan-South Rich/Ogden
Sep. 18 - Sep. 26, 2021
3
73 - Limited Entry
Archery
Cache/Morgan-South Rich/Ogden
Aug. 21 - Sep. 17, 2021
1
74 - Limited Entry
Any Weapon
Fillmore, Oak Creek South
Sep. 18 - Sep. 26, 2021
3
75 - Limited Entry
Any Weapon
Mt Dutton/Paunsaugunt
Sep. 18 - Sep. 26, 2021
1
76 - Limited Entry
Any Weapon
Nine Mile, Anthro-Myton Bench
Sep. 18 - Sep. 26, 2021
1
77 - Limited Entry
Any Weapon
Pine Valley
Sep. 18 - Sep. 26, 2021
1
78 - Limited Entry
Any Weapon
San Rafael, North
Sep. 18 - Sep. 26, 2021
4
79 - Limited Entry
Any Weapon
Southwest Desert
Sep. 18 - Sep. 26, 2021
3
80 - Limited Entry
Any Weapon
South Slope, Vernal
Sep. 18 - Sep. 26, 2021
3
81 - Limited Entry
Any Weapon
West Desert, Riverbed
Sep. 18 - Sep. 26, 2021
1
82 - Limited Entry
Any Weapon
West Desert, Snake Valley
Sep. 18 - Sep. 26, 2021
2
Bull Moose
Hunt Type
Weapon Type
Hunt Location
Hunt Dates
Permits Avail.
83 - Once-in-a-lifetime
Wasatch Mtns/Central Mtns
Sep. 18 - Oct. 21, 2021
2
Bison
Hunt Type
Weapon Type
Hunt Location
Hunt Dates
Permits Avail.
84 - Once-in-a-lifetime
Book Cliffs, Bitter Creek/South - Hunters Choice
Oct. 09 - Oct. 21, 2021
1
85 - Once-in-a-lifetime
Henry Mtns - Hunters Choice (early)
Nov. 06 - Nov. 17, 2021
1
86 - Once-in-a-lifetime
Book Cliffs - Cow Only
Nov. 20 - Dec. 05, 2021
1
87 - Once-in-a-lifetime
Henry Mtns - Cow Only (early)
Dec. 18 - Dec. 29, 2021
1
Black Bear
Hunt Type
Weapon Type
Hunt Location
Hunt Dates
Permits Avail.
88 - Limited Entry
Summer, Any Legal Weapon, No Dogs
Wasatch Mtns, West-Central
Season dates approved Jan. 2021.
2
89 - Limited Entry
Spring, Any Legal Weapon, No Bait
La Sal
Season dates approved Jan. 2021.
2
90 - Limited Entry
Fall, Any Legal Weapon
Nine Mile
Season dates approved Jan. 2021.
1
91 - Limited Entry
Fall, Any Legal Weapon
Plateau, Boulder/Kaiparowits
Season dates approved Jan. 2021.
1
92 - Limited Entry
Spring, Any Legal Weapon, No Bait
Book Cliffs, Bitter Creek/South
Season dates approved Jan. 2021.
1
93 - Limited Entry
Spring, Any Legal Weapon, No Bait
South Slope, Bonanza/Diamond Mtn/Vernal
Season dates approved Jan. 2021.
1
94 - Limited Entry
Spring, Any Legal Weapon, No Bait
Central Mtns, Manti-North
Season dates approved Jan. 2021.
1
95 - Limited Entry
Spring, Any Legal Weapon, No Bait
Central Mtns, Nebo
Season dates approved Jan. 2021.
1
96 - Limited Entry
Spring, Any Legal Weapon, No Bait
San Juan
Season dates approved Jan. 2021.
2
Desert Bighorn Sheep
Hunt Type
Weapon Type
Hunt Location
Hunt Dates
Permits Avail.
97 - Once-in-a-lifetime
Kaiparowits, East
Sep. 18 - Nov. 10, 2021
1
98 - Once-in-a-lifetime
Kaiparowits, West
Sep. 18 - Nov. 10, 2021
1
Rocky Mtn. Bighorn Sheep
Hunt Type
Weapon Type
Hunt Location
Hunt Dates
Permits Avail.
99 - Once-in-a-lifetime
Box Elder, Newfoundland Mtn (early)
Oct. 09 - Oct. 29, 2021
1
100 - Once-in-a-lifetime
Fillmore, Oak Creek (early)
Oct. 09 - Oct. 29, 2021
1
Mountain Goat
Hunt Type
Weapon Type
Hunt Location
Hunt Dates
Permits Avail.
101 - Once-in-a-lifetime
ARCHERY
Central Mtns, Nebo
Sep. 11 - Oct. 03, 2021
1
102 - Once-in-a-lifetime
North Slope/South Slope, High Uintas West
Sep. 11 - Oct. 31, 2021
2
103 - Once-in-a-lifetime
La Sal, La Sal Mtns
Sep. 11 - Nov. 30, 2021
1
Turkey
Hunt Type
Weapon Type
Hunt Location
Hunt Dates
Permits Avail.
104 - Public Lands
Northern Region
Apr. 10 - Apr. 29, 2021
2
105 - Public Lands
Northeast Region
Apr. 10 - Apr. 29, 2021
1
106 - Public Lands
Central Region
Apr. 10 - Apr. 29, 2021
2
107 - Public Lands
Southern Region
Apr. 10 - Apr. 29, 2021
1
108 - Public Lands
Southeast Region
Apr. 10 - Apr. 29, 2021
1