Those who attend the EXPO evening banquets and auction events during the Western Hunting & Conservation Expo are treated to the very best speakers, auctioneers and country music entertainment in the business. Check out this 2023 line-up, get excited, then get your tickets. Seats will sell out before the show.
Expo Auctioneer
John Bair
John Bair is the official auctioneer for the Western Hunting & Conservation Expo. Part auctioneer and part entertainer, "The Man on Stage" does more than just talk really fast into a microphone. John is perhaps the most engaging and successful auctioneer the hunting and firearms industry has ever seen. As an auctioneer, John has helped raise well over $125 million for wildlife conservation and hunter advocacy issues. His presence on stage and unique rapport with agricultural, hunting and outdoor industry enthusiasts has been immeasurably beneficial in bringing sellers and buyers together to help build the Western Hunting and Conservation Expo into the annual success it has become for wildlife conservation. Our guarantee: you will enjoy your time with John.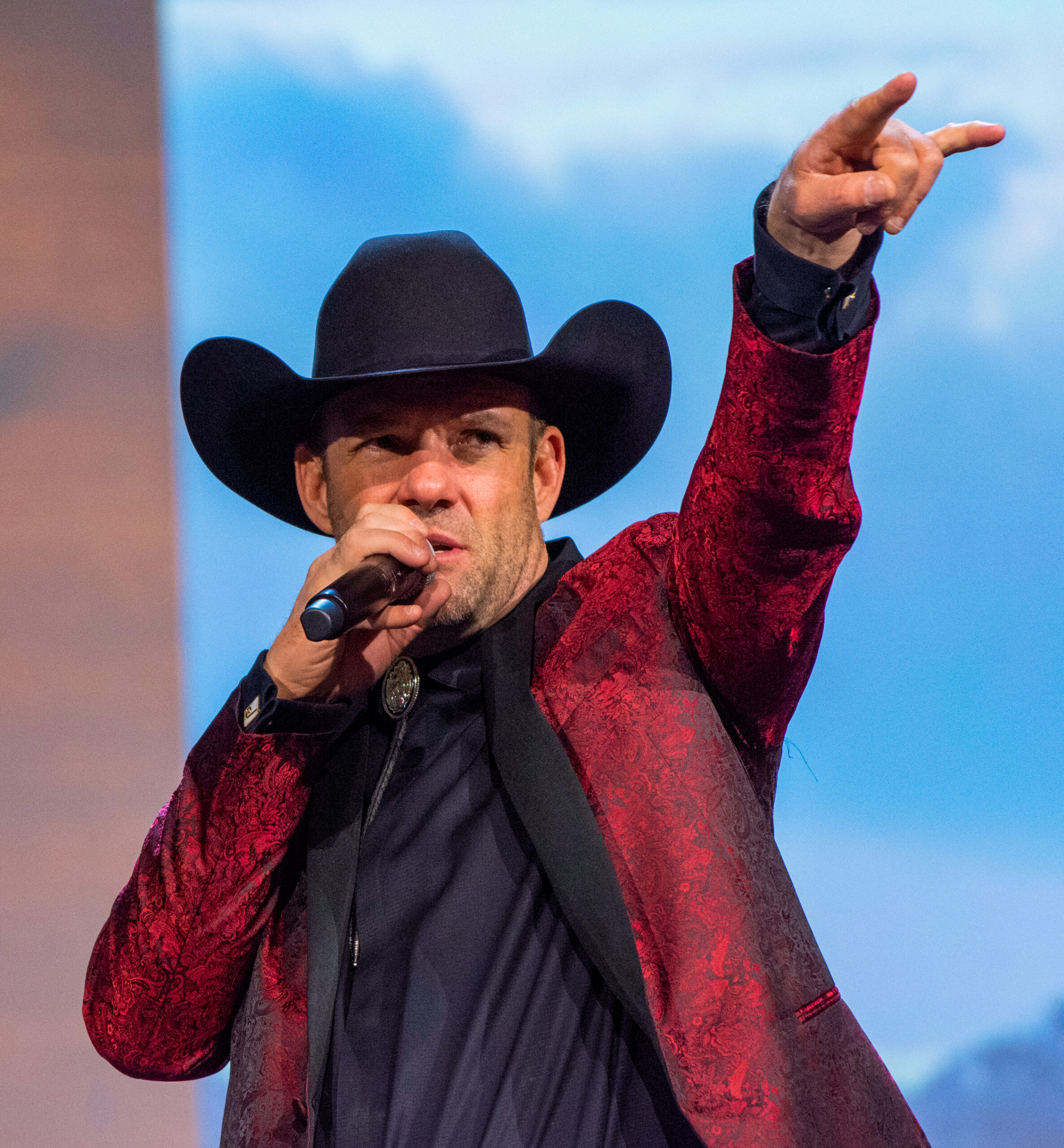 Thursday, February 2, 2023
Expo Super Banquet Kick-off Party!
Drawings, Prizes, Games, Fundraising, Open Seating
Doors open at 6:00pm
Thursday Night Entertainment
HunterGirl
A Tennessee native, singer/songwriter HunterGirl has been performing since she was three years old and writing songs since she was 9. In her early teens, she performed at venues across the United States, competed in singing competitions and won the 2014 Texaco Country Showdown. After graduating high school, she moved to Nashville and immediately started playing gigs at Nashville's most famous venues including Tootsie's, Rippy's, Jason Aldean's Bar, The Listening Room, and HonkyTonk Central, winning songwriting contests such as "Nash Next" and the prestigious "Nashville Songwriter Association International" in her spare time. Due to having family members who served in the military, HunterGirl holds a deep admiration for our Country's armed forces and tenaciously works with many veteran organizations, where she uses music therapy to transform veterans' stories into songs. She's shared the stage with Country superstars Old Dominion, Florida Georgia Line, Kane Brown, Alan Jackson, Trace Adkins, Charlie Daniels, Sara Evans and more.
Most recently, she competed on this year's American Idol, where the "country singer with a bright future" (Hollywood Life) delivered standout performances that Taste of Country called "impressive," "shining," "chill-worthy," and "glowing," winning the hearts of millions across the country. Praised by Idol judge and Country superstar Luke Bryan as the "new age Miranda Lambert" and his "favorite female Country voice," "HunterGirl has wowed the Country music community since she stepped foot onto the American Idol stage". "Despite missing out on the win, her crooning vocals and intimate original song, 'Red Bird,' has made her one to watch in the Country scene (American Songwriter. Skyrocketing to No. 1 on iTunes All-Genre and Country charts, "the budding Country star" (Taste of Country) performed her heartfelt and deeply personal original track "Red Bird" on Live with Kelly & Ryan and has appeared on Good Morning America. With distinctively and incomparably genuine vocals, unwavering drive, and a heart of gold, HunterGirl is on the fast track to be Country's next big female artist.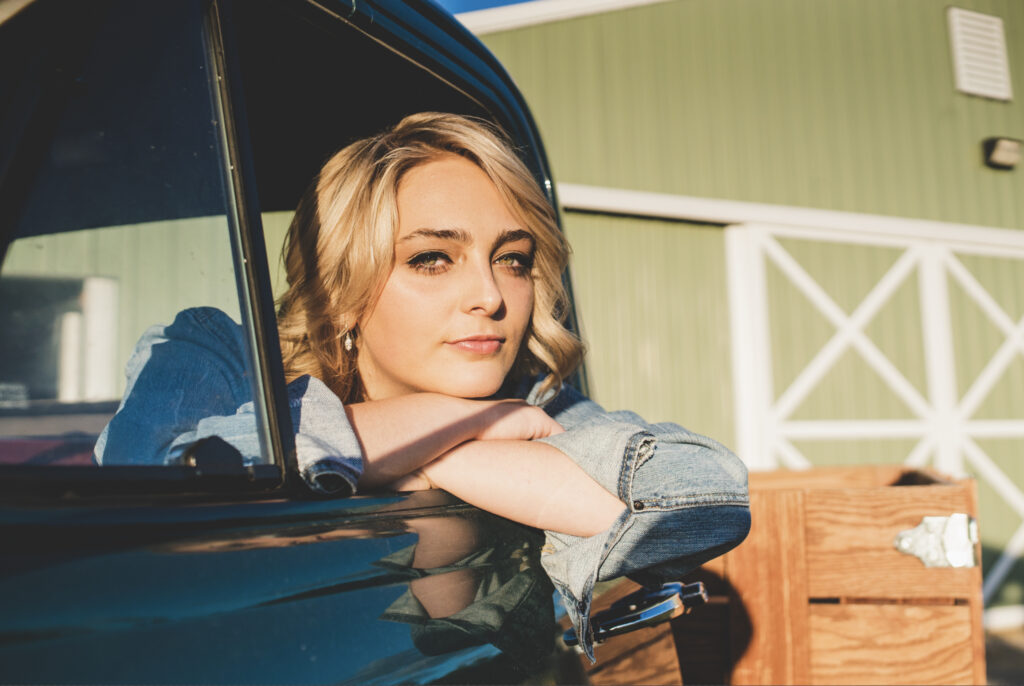 Friday, February 3, 2023
Conservation Night Banquet
Speakers, Live Auction, Fundraising, Reserved Seating
Doors open at 6:30
Friday Night – Master of Ceremonies
Mike Laughter
Mike is an avid big game hunter that enjoys fishing, camping, and takes great pride in sharing his love for the outdoors and wildlife with his family, friends, and the public. Mike and his wife Yvette have raised two daughters that also share their love for the outdoors and is very much looking forward to sharing his love for the outdoors with his new granddaughter. Growing up hunting mule deer with his dad and grandfather, Mike found his love for mule deer and his respect for all things wild. Lessons learned from those early family hunting trips, and the respect for the outdoors he received from his father, Mike took his passion for conservation and mule deer and has turned it into a career.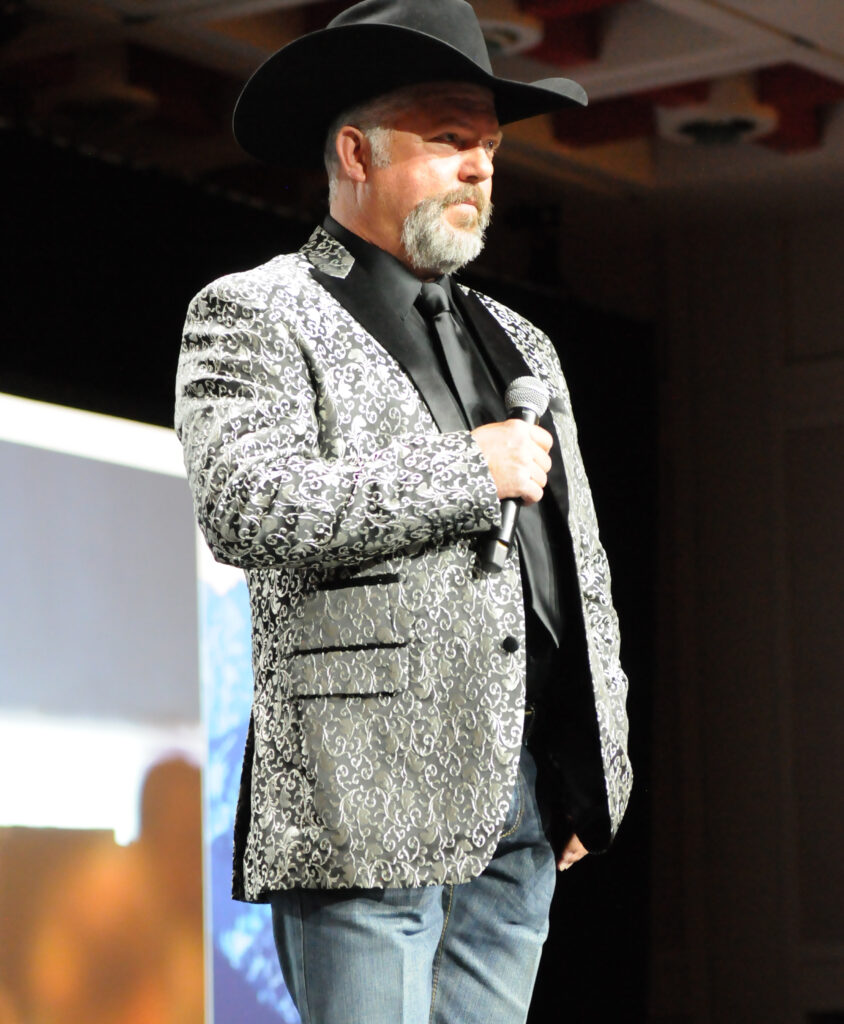 Friday Night Keynote Speaker
Clint Romesha, Medal of Honor Recipient
Clinton Romesha is a former U.S. Army Staff Sergeant noted for his heroic actions during the Battle of Kamdesh, a key moment during the War in Afghanistan.  On October 3, 2009, Sergeant Romesha took quick and selfless action while under aggressive fire from the Taliban. Despite taking shrapnel wounds to his neck, shoulders, and arms, he carried out a counterattack that not only eliminated Taliban machine guns, but allowed for wounded soldiers to be taken to an aid station. Throughout the 12-hour battle, Romesha told himself he was merely doing what any solider would have done for his comrades; everyone else, however, saw him as a hero. His valor and humility have been widely celebrated. In 2013 he was awarded the Medal of Honor by President Barack Obama, making him the fourth living recipient of the honor for the wars in Afghanistan and Iraq. In the same year, he was inducted into the Pentagon's Hall of Heroes. Since receiving these accolades, Romesha has carried his Medal of Honor with him wherever he goes – not out of pride, but as a constant reminder that within every single person lies the same qualities responsible for Romesha's own heroic actions. Clint Romesha's 2016 memoir, Red Platoon: A True Story of American Valor, was immediately recognized as an instant classic. It is not only admired for providing a clear-eyed account of one of the most crucial battles in recent military history, but also as a powerful account of how one person, committed to doing the right thing, can make a bigger difference than they ever imagined. Romesha revisited the story of the battle that made him a hero in the Netflix original series, Medal of Honor.
As a speaker, Clinton Romesha not only reminds audiences of the power of ordinary people have for extraordinary bravery, but remains deeply committed to telling the stories of the soldiers who served with him, both living and gone. Romesha forges a connection between his audience and soldiers around the world, telling the stories of those who remain unrecognized, and who continue to make tough, brave choices in the service of others.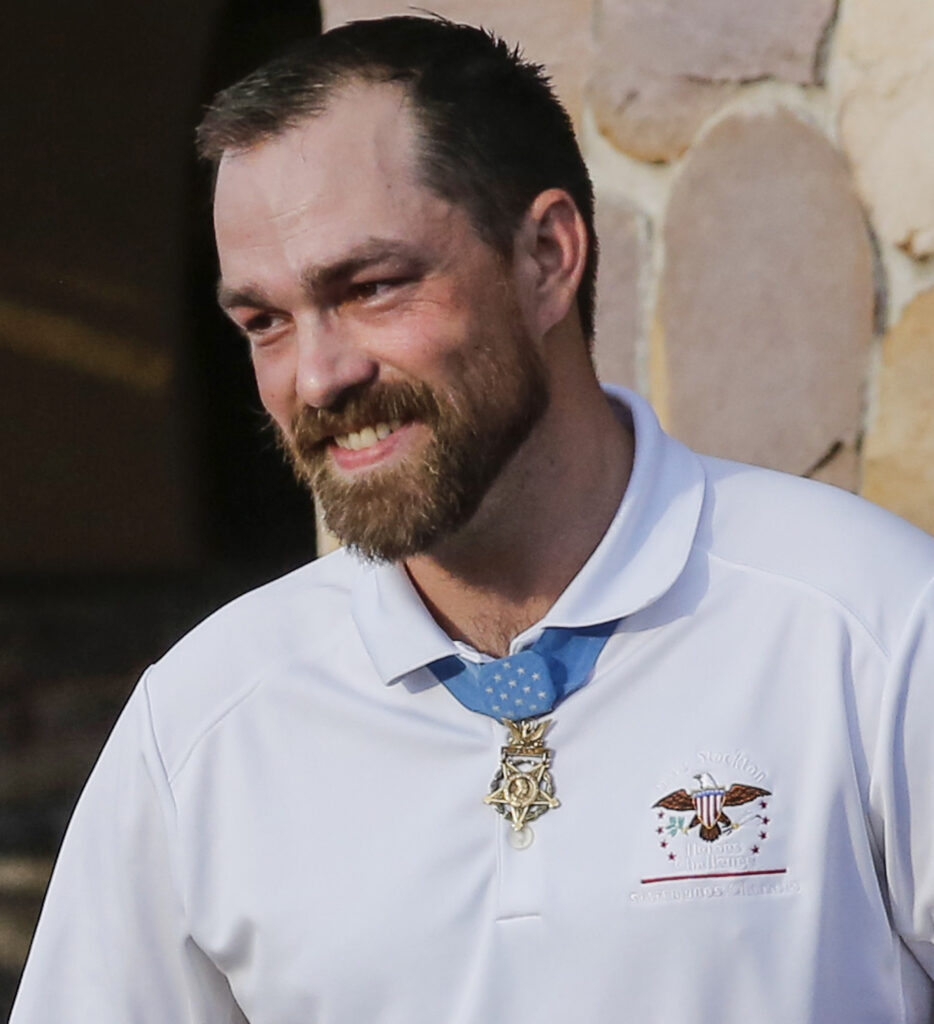 Saturday, February 4, 2023
Grand Finale´ Banquet
Speakers, Live Auction, Fundraising, Reserved Seating
Doors open at 6:30
Saturday Night – Master of Ceremonies
Jana Waller
Jana Waller resides in the Bitterroot Valley of Montana where she revels in her passion for hunting and fishing. A bowhunter for over three decades, Jana has traveled the globe hunting Africa, Alaska, Canada and all over North America. She is a freelance outdoor writer for numerous websites and hunting magazines and has been featured in Bowhunter Magazine, Sports Afield, Bowhunting World, Bear Hunting Magazine,Turkey Country, Predator Xtreme, Mule Deer Foundation Magazine, Petersen's Bowhunting, Montana Magazine, Hunting Illustrated, Earned, Lady Hunter, Buckmasters, Bowfisher Magazine, Texas Bowhunter's Journal, as well as on CNN.com.
With a Bachelor's Degree in Public Relations from the University of Wisconsin-Whitewater, Jana has blended her intensity for conservation with her communications background, actively promoting women in the outdoors in both print and Tv. She has co- hosted or appeared on numerous national television shows such as "Invasion Of' on Animal Planet, 'Outfitter Bootcamp' on The Outdoor Channel and numerous shows on The Sportsman Channel. Jana was the Host of Skull Bound TV for 9 years, airing on The Sportsman Channel and is currently the Executive Producer and Host of Skull Bound Chronicles, currently in its 3rd season on Carbon TV. She was awarded the prestigious 2015 "Communicator Of The Year" award by the National Wild Turkey Federation. Jana also received the 'Distinguished Alumni Award' in 2016 from the University of Wisconsin Whitewater for her work in promoting the outdoors and conservation. She was appointed as a member on the Federal Hunting And Shooting Sports Conservation Council in 2018.
Jana is a lifetime member of The Mule Deer Foundation, Safari Club International, and the National Wild Turkey Federation and an annual member of The NRA, Sportsman For Fish & Wildlife, The Rocky Mountain Elk Foundation, and The Sportsman Alliance. Along with being an ardent conservationist, Jana is dedicated to supporting veteran organizations. She is committed to getting veterans back into the woods and the mountains, featuring many veteran's stories of courage and strength on her show Skull Bound TV. Many of Jana's painted or beaded skulls are donated every year to raise money for conservation and veteran related organizations. To date, she has personally raised over $72,000 for conservation and veteran causes.
In 2021, Jana was appointed by Governor Greg Gianforte as the newest Commissioner for Montana's Fish, Wildlife and Parks.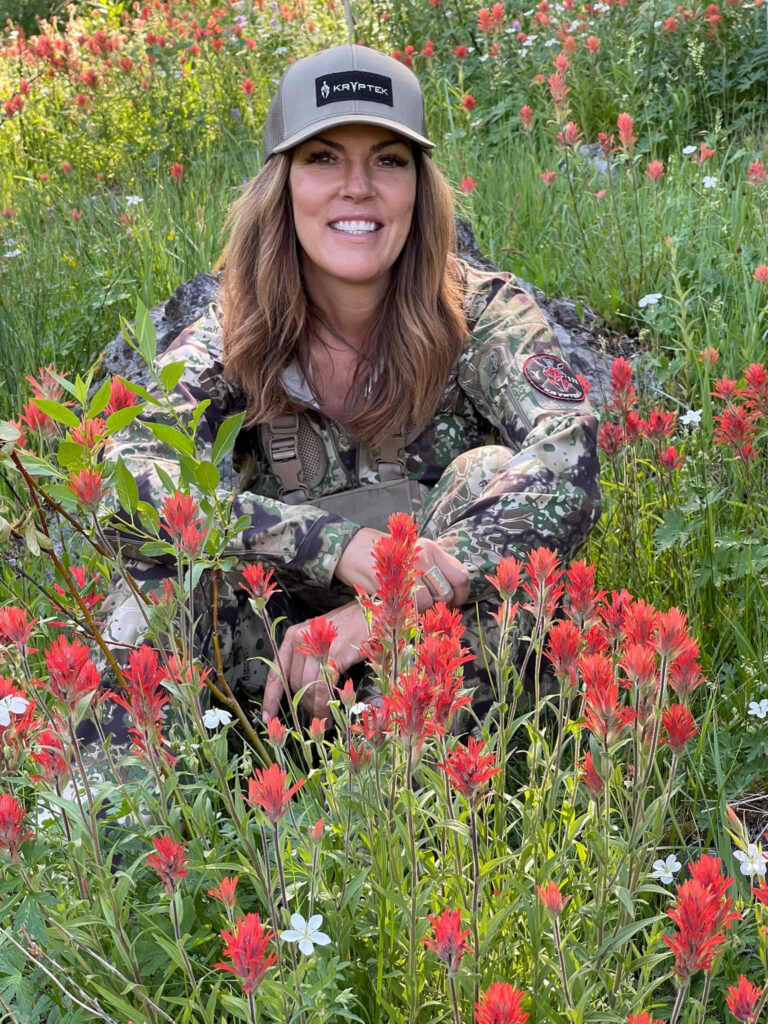 Saturday Night Entertainment
Ned LeDoux Performs Live
One of the most incredible things about great music is that it has the ability to take the listener to a place they'd rather be.  A compelling song can carry someone back in time to a treasured memory, or transport a person to a spectacular western prairie they've only visited in their dreams. Ned LeDoux's music has that kind of power. As a songwriter, he has a knack for bringing people, places and emotions vibrantly to life with his insightful lyrics, and warm, strong voice that makes him sound like a beloved friend you always want to hang out with. Those gifts are fully on display on LeDoux's new album Buckskin.
"I'm writing my own story and if people take a liking to it, that's wonderful," says LeDoux. "As long as I'm writing from the heart, and writing about what I know, I can definitely listen back to it and be proud."
On his third full-length album, LeDoux again delivers songs that transcend mere entertainment to celebrate a life that many aspire to, but few actually live. Like his father, LeDoux's music is as expansive as the western sky he was raised under and celebrates the ranch lifestyle that is such an integral part of his heritage. There's an authenticity to his songs that brings our nation's beloved western culture to life, even for listener's who've never ventured onto the Great Plains.
"I'm proud to carry on the tradition and a lot of songs that I write are going to relate with songs that my dad wrote and recorded because I lived the same life," the young singer/songwriter says. "I was born and raised on a ranch, which my family still owns outside of Kaycee, Wyoming. That was my life and it's reflected in the songs I write. I just think back to those days working on a ranch and hanging out with my granddad, who taught me how to drive a tractor, work cows and everything that is associated with ranching, but music has always been my dream."
LeDoux began pursuing that dream at an early age, and even though he grew up in the shadow of his legendary father, he's successfully carved his own path. "If I can be half the man he was I think I'll be okay," he says with an easygoing grin, "but when it comes to songwriting I've got to write my own story. I've played drums for years and got my first band when I was in junior high. I went on to play drums with my dad from 1998 until he passed away in 2005, and then I started doing solo gigs."
LeDoux made his recording debut with the 2016 EP Forever a Cowboy and followed up with his first full-length project, Sagebrush, in 2017 and Next In Line 2019. All three projects, as well as his new effort, Buckskin, were produced by singer/songwriter/guitarist Mac McAnally, who has won the CMA Musician of the Year Award an unprecedented 10 times. "He's my songwriting mentor and his guidance in the studio is wonderful," LeDoux says. "He's a great guy to be around. Nobody phrases things like he does.  I don't know if there's something in that Muscle Shoals water or what, but he's a very inspiring character. He gave me great songwriting advice. He said, 'Just write about what you know. Write the truth because it comes out a lot easier and people are going to believe you.'"
LeDoux is well respected for his high-energy live shows that mix his western roots with the rock and roll influences he acquired in his youth. He routinely headlines his own shows as well as earning coveted opening slots for Toby Keith, Aaron Watson and Garth Brooks. "We opened for Garth at the 125th anniversary for Cheyenne Frontier Days last July which was crazy," he says. "When people are coming out to our shows and spending their hard-earned money on a ticket, I don't want to leave them disappointed. We're going to give you a show and leave you wanting more. I'm always out of breath and soaking wet when we're done, but it's so much fun!"
Ned LeDoux is carrying on the family tradition, but he's also charting his own course, and Buckskin is the latest step on that journey. "I hope I inspire people to never forget where you came from," he says. "That's one thing I'm very proud of. I'm carrying on a tradition, but I'm writing my own story. I'm very proud of my family and friends and there's one piece of advice my mom gave me when we were kids: 'Never forget where you came from and show respect to people no matter where you are.' So with this album I hope to inspire and show people, 'Hey this old cowboy isn't changing for nobody.' I want people to know they should never give up on a dream. There's always time. Just keep on going."